It's safe to say that I'm a nerd. I love to read, whether it is fiction, non-fiction, or a textbook (yes, I actually read textbooks for fun, depending on the subject).
Having been though 4 years of undergraduate and a Masters degree (which was 11 classes), I am all too familiar with the costs of textbooks. While I have always kept the books from my "major" classes (in my case, it was all of my Math and Physics books from undergrad and all of my books from grad school), I REALLY wish this had been around when I was an undergrad and taking all of my general education classes.
Campus Book Rentals. It's actually genius, when you think about it. Most of the books that you use in college are for your gen eds ... and no one wants to keep those books. and then if you go to sell them back, you get like 10 cents on the dollar ... if you're lucky.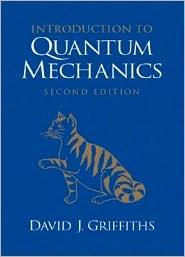 I'll use the example of my Quantum Mechanics textbook that I needed during my senior year. First of all, I haven't looked at it since the class - so I could have sold it back (and therefore renting would have been a good plan for me).
List price for this book is $162. If you sell it back to the book store, you'll probably get like $20. So you'll be out $142.
Now, see the price to rent it for the semester from Campus Book Rentals. $86.19 for the semester. When you think about having 5 or 6 classes per semester, that $50-$60 really adds up!
and just in case that isn't enough motivation to rent books, for every book that is rented, a portion of the proceeds is donated to Operation Smile!
I was compensated for my review, but all opinions are my own.