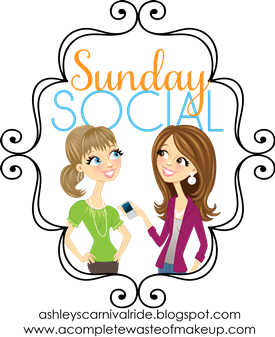 How did you come up with your blog name?
One of my friends in college used to refer to me as "the pretty physicist" since I was the only girl in the department at the time. They always wanted to send ME to the science fairs to recruit future students. Talk about false advertising. ;)
What is your favorite thing about blogging?
Meeting all of my new best friends and learning more about myself
What is one thing you have discovered because of blogging and now cant live without?
Toms, my Clarisonic, my 2 newest besties, Pinterest. It's dangerous for my wallet (except for my besties, of course) :)
Facebook or Twitter? and why?
Twitter. Facebook is too full of drama and pictures and games and articles ... I like the short, sweet and to-the-point-ness of twitter and its 140 character limit
If one celeb read your blog who would you want it to be?
I could go all nerdy and list a famous physicist because it would totally help me out in my career ... but who am I kidding? As cool as that would be, it still wouldn't be as cool as Giuliana Rancic :) I absolutely love her.
What is something you want people to know about your blog?
My blog is random and always evolving. As I learn who I am as a blogger and who I want to become as a blogger, I'm adding new posts and topics. and I'm super random.